Also see: E-mail, Emails, email, emailing
NOTE: spelling of E-mail comes in many forms. In this article, we'll use the non-hyphenated version 'email' in most places.

Email campaigns are one of the primary methods companies use to stay in touch with their customer base. These days, developing a mailing list must follow many policies.  Most of these policies are common sense, but it's easy to accidentally infringe upon mail sending rules, especially if you are new to marketing lists. Our Email campaign services are the answer!
A Brief History Of Email Campaigns
Back in the late 1990's, sending blasts of emails to anyone ON or OFF your mailing list was an absolute free-for-all.  The internet was all-new and E-mail was being abused more than anything. Fast forward to today, almost ALL ISPs are very strict and will block most unidentified messages, unless specific criteria are met.  E-mail must be sent with a number of vital requirements in place. #1 rule: if it's a newsletter of any kind, the recipient MUST give consent [permission] to receive it. This is expressed on every newsletter signup form, and many use a double-verification system where an E-mail confirmation is sent before any massages can be received.  Comcast, Verizon, and other ISPs also have many layers of spam prevention systems in place. Point being, sometimes these aggressive measures block the good emails as well. A lot of important layers must be cleared to get your message from POINT A to POINT B!
Fun E-mail Fact!
About 14.5 billion spam emails are sent every single day!
Regarding the rules of sending E-mails, several governing bodies have been established to set policies and standards. This of course is ignored by many senders outside of the USA, but legitimate businesses need to understand the rules to avoid having your messages end up in the SPAM folder, never to be seen. We won't get into this in-depth here, but for further reading, read the Federal Trade Commission's compliance guide:
https://www.ftc.gov/tips-advice/business-center/guidance/can-spam-act-compliance-guide-business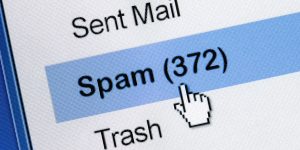 Email Newsletter Subscriber Development
Now for the best part!  We only established the negatives above because it's important to understand these concepts before starting any E-mail campaign. With all the 'gloom and doom' out of the way, developing your mailing list is a GREAT step towards success and gaining followers on your subject matter.
Managing Your Email Campaign
This is what it's all about! You have a business. You have great products, services and events throughout the year. How do your followers know about it? Who is going to prepare the E-mails, and connect all the technical parts, then distribute your recurring newsletter on a weekly, monthly, quarterly, or annual basis? Better trust this process to the pros! Building this relationship is your ticket to success. Contact us today to discuss the finer points together, with an experienced expert.
Email Marketing
We also answer all of your Email marketing questions and assist in all aspects of the process. Our consulting services will cover all of this in detail.